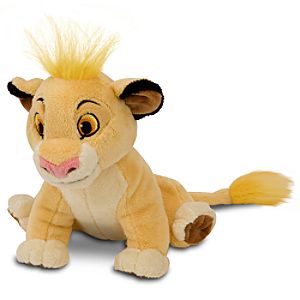 Dear Lion Cub Parents,
Welcome to our new campus! We are excited about our new beginning and are looking forward to an awesome school year!
Our first week of school has gotten off to a great start! The children have adjusted to a new classroom schedule and are enjoying the varied activities. We will send these classroom newsletters home periodically to keep you informed. A calendar is attached to this newsletter with the special activities and snack weeks of the Lion Cub class. Please keep the newsletter and calendar handy for easy reference.
Beginning on Monday, August 28th we will start reviewing colors. The attached calendar shows the color of the day. Please have your child wear the coordinating color for the day. On these days our math activities, art and cooking activities will include these colors.
We will be using the book "Brown Bear, Brown Bear, What Do You See?" as a theme for our review of colors. Monday, August 28th is "Brown Day" in the Lion Cub class. Please have your child wear something brown to school. We will have many fun activities with this theme-be sure to ask your child about them.
Each morning in the Lion Cub class we will have a short sharing time. Each child will be assigned a day to bring something from home to share with the class. Sharing is very important developmentally because it provides a safe and familiar place to speak in front of a group. Please help your child to remember to bring sharing each week. Sharing will begin on Monday September 18th.
On Monday, September 18th, the Lion Cub class will begin working on a letter of the alphabet each week. Your child can help with our letter "A" bulletin board by bringing in pictures or items that begin with letter "A". These will be shared at circle time and then displayed on the bulletin board throughout the week.
Along with the letters we will be reviewing a shape each week. Children may bring in something in the shape for that week and share it with the class. The shape for the week is listed on the attached calendar.
The Lion Cubs will be attending chapel with the K-4 children every week. The teachers take turns giving a short lesson and the children participate in special songs. A collection is taken at chapel and money collected is donated to numerous worthwhile charities. You may send money for the collection with your child on Wednesday mornings. We will have envelopes available on the sign-in table. Our first chapel day will be Wednesday, August 30th.
Our first book order will be sent home. Book orders are an inexpensive way to add to your home library. Research has shown that children who are read to at home each day are usually better students. If you wish to order please return the forms by the date printed on the back.
Our gift catalog sale will start on Friday, August 25th. Please support the school with this fundraiser. The few fundraisers we have really do help us keep our school refurbished and keep the tuition rates low. We are looking for 100% Lion Cub participation.
Our first Parent Club meeting of the year is scheduled for Friday, September 22nd at 6:00 pm. There will be a simple buffet dinner and a short meeting will follow. At this meeting the procedure for our Disaster Drill on September 29th will be reviewed. Be sure to attend!
The Lion Cub class this year is constantly busy with varied activities. Our goal is to provide a stimulating learning environment as well as a caring place for your child. You can help us by reading these notes carefully and making sure your child is ready to participate in each activity. We are excited about the Lion Cub class and we look forward to seeing you at our Parent Information Night on Monday, September 11th.
Thank you,
Mrs. Stump
Mrs. Stanciulescu