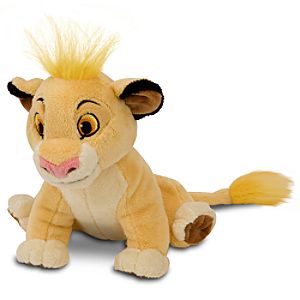 Dear Lion Cub Parents,
Our multicultural studies this past month were informative and fun. The children learned some geography and about other cultures. They enjoyed it immensely. We appreciate all the parents that shared their cultures by talking with the children, sharing artifacts, clothing, and traditions.
Our zoo trip is Thursday, May 4th! The children are so excited. Thank you to all who have volunteered to accompany us and chaperone! All children should arrive at school by 8:45 am. Every child will need a car seat – booster seats fit best in most cars. Please have your child wear their red Jog-a-thon shirt. The red shirts will make our children easily recognizable for chaperones. Your child will need a paper bag lunch. All items should be disposable and the bag should have your child's name clearly printed on it. We will aim to return to school by 1 pm. Part time children should be picked up at 1 – please be patient if we are running a little late.
Can you believe there are only six weeks of school left? The next six weeks will be full and exciting! There are many special end-of-the-year activities planned.
Our school program is coming up on Friday, May 19th. The program is a huge event at our school. We have been learning the dance numbers for the show over the past few weeks and we will be practicing and practicing. The children are very excited and have been enjoying the music and dancing. On the program day we will have a dress rehearsal in the morning and school will be dismissed after the dress rehearsal around 10:30 am. Fulltime children will have daycare until 3 pm. Daycare closes at 3 pm on May 19th! Your child will have to be at Christ Community Church by 6:30 pm for the evening performance. We will be walking to Christ Community Church on Calaroga Street during the week of our performance to practice. We will need a few parents to walk along with us as chaperones. If you are able to walk with us, please fill out the slip below.
Next week we will be working on the letter Z. Remember to send in items starting with that letter.
On May 30th we will be educated and entertained by Wiley Rankin. Mr. Rankin is a talented musician that shares his gift for music with the students each year. He brings numerous woodwind instruments as well as his guitar to perform and sing along with the children. Our students love him and are enthusiastic about his visit.
Our last day of school picnic will be held on Thursday, June 8th. We will have a school-wide picnic on the school's lawn. The children will come to school, attend a short chapel service, play some games, and have a picnic. Save this date on your calendar as the Lion Cubs will have an informal ceremony at 11:30 am to receive their preschool diplomas. Parents are welcome to attend the picnic at 11:00 am and the ceremony promptly at 11:30.
The teachers want to thank the Lion Cub parents for your wonderful support this year. We have thoroughly enjoyed the children and families in this class. We will keep the children in our hearts as they move on to kindergarten. May God continue to bless you and your families.
***************************************************************
Volunteer to walk to Christ Community Church
Yes, I will walk with the preschoolers to/from Christ Community Church.
Monday, May 15 Tuesday, May 16 Wednesday, May 17 Thursday, May 18
9:00 am _____ 9:00 am _____ 9:00 am _____ 9:00 am _____
11:20 am ____ 11:20 am ____ 11:20 am ____ 11:20 am ____
Name ______________________Child's name _____________________