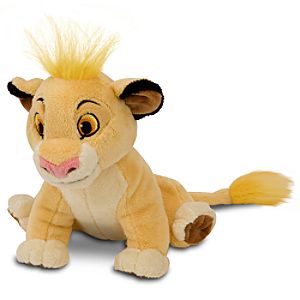 April, 2018
Hello Lion Cub Parents,
Our multicultural studies this past month were informative and fun. The children learned some geography and about other cultures. They enjoyed it immensely. We appreciate all the parents that shared their cultures by talking with the children, sharing artifacts, clothing, and traditions.
April brings us another busy month that will fly by quickly! This past week we worked on the letter V. Letters W, X, Y, and Z will be after Easter Vacation. Your child can bring in items that start with the letter to share with the class. It would be wonderful to see our letter bulletin board overflowing.
The week of March 26th we will take a break from our letters to work on Easter projects. Our Easter Party is scheduled for Wednesday, March 28th. We will have an egg hunt, special snack, some games and lots of fun. Fulltime children will need a lunch. The children on the 9-3 schedule will be dismissed at 12:00. There will be no school on Good Friday, March 30th. The following week is Easter Vacation and there is no school for part time children. There will be daycare for fulltime children.
On Saturday, April 21st we will have our New Beginnings Event and Auction. The afternoon is lots of fun for parents as well as children. We will enjoy good food, a silent and live auction, and entertainment by the children who will sing at the end of the evening for your enjoyment. We still need auction items. Items like gift cards, children's toys, themed baskets, and any sports, tool, or household item that is new. If you are willing to donate something please have it to school by Friday, April 9th at the latest.
Each family has received a reservation and food ticket order form. Please turn these in now so we can prepare for the event! Supporting the fundraisers keeps our tuition reasonable!
A sign-up for donated items and auction help was passed around at the Parent Club meeting. If you were unable to get to the sign-up list, we will be asking you for help!
This month we will be learning about spring. The children have been painting flowers on the easel and they are on display in the classroom. We will be talking about the changes in the weather, new life, and life cycles. We are learning the Easter story and talk about the reason for celebrating Easter.
Along with our letter Z studies we will be getting ready for our most anticipated field trip of the year. The Lion Cub class will visit the Oakland Zoo on Thursday, May 3rd. We will be learning about the animals from the zoo over the next few weeks. This is the most anticipated trip. Please sign the permission slip below. We will need drivers and chaperones to go with us, please let us know if you can help. Our zoo trip is very expensive. The school will be paying the entrance fee to the zoo for all the children. We are asking that each family send in $15 cash with their permission slip. This will cover the costs of the entrance fee for chaperones, the train ride, and the parking fee for each car. Each child will bring a bag lunch with everything being disposable. When we visit the zoo, we will tour the zoo exhibits, eat our lunch, and ride the train before we come back to school.
If you have a zoo pass and are willing to chaperone, please let Mrs. Stump know right away.
Parents must sign up to chaperone. Any parent that decides to accompany us to the zoo later or that wants to drive their child only, must pay the regular entrance fee and their own parking.
Upcoming dates to watch for:
Friday, May 18th, 7:00 pm, school program – Each class is learning a dance routine and they will be choreographed into a special show. We will be practicing in the church the week before and school will close at 3:00 pm on the Friday of the show. Parents and family are invited to watch the children perform. Complete information will be in the May school newsletter.

The Lion Cubs will be having an end of the year celebration. Friday, June 8th, is our last day of the school year. We will have a school picnic and a special celebration for the Lion Cubs after the picnic at 11:30 am. All parents are invited to attend.
*************************************************************
Zoo Permission Slip
_________________________ has my permission to be transported to the Oakland Zoo on Thursday, May 3, 2018. We will be leaving school at 9:10 am and will return at about 1:00 pm. It is the parent's responsibility to see that a car seat is provided for their child. Please include $15.00 cash with the permission slip.
____________________________ _____________________
Parent signature Date
___ Yes, I would like to drive and chaperone!
___ I have included the $15 cash
This permission slip is due by Monday, April 9th.