Mission Statement:  Our goal is to develop the whole child in mind, body, and spirit.  We strive to give each a strong educational foundation enriched with the values of love for each other, respect, citizenship, and discipline, making each a lifelong learner, steward of the earth, and productive citizen.  To attain our goal we are committed to:
Keeping class sizes small
Working in partnership with parents
Having reading aides in the kindergarten – third/fourth grade classes
Emphasizing the importance of communication between the school and home
Providing a warm and friendly small school environment
Staffing our faculty with nurturing, dedicated, and skilled teachers
Fostering a mutual respect between staff, students, and parents
Having each staff member of our school trained in child/adult CPR, first aid which includes allergies, immunization, and infectious disease control
Training in earthquake preparedness for each staff member
Preschool
Lea's preschool is state licensed for 45 children and operates both part-time and full-time programs.  It is our belief that young children learn through play and experience; therefore, we offer a variety of learning experiences in a structured environment.  Early literacy, math, and science are incorporated into our daily activities.
Our curriculum – Kindergarten through Fourth Grade
Our curriculum challenges students to excel.  Homework is a vital and integral part of our academic program.  Our curriculum includes the Open Court reading/language, spelling, creative writing, Addison Wesley Mathematics, FOSS Science, social studies, music, art, and physical education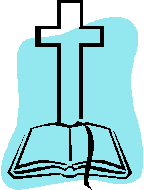 Religious Development
Lea's is a nondenominational Christian school.  Our emphasis in religious study is Christ's message of "love one another as I have loved you."   Students attend chapel services.  Through our weekly offering, food/toy drives, and global outreach projects we are able to impact lives at home and abroad.
Schedule
Preschool:
9:00 AM – 12:00 PM on a school-year calendar
7:00 AM – 6:00 pm on a year round basis
Kindergarten – Fourth Grade:
Class hours are from 8:30 AM – 3:30 PM
Daycare
Lea's School is open for daycare from 7:00 AM TO 6:00 pm.  Daycare is available to first through fourth graders on the days school is in session.  The extended care hours are staffed by our classroom teachers.
Summer School
Lea's offers a five-week summer session for children enrolled in our school.
Preschool:  Summer school is a continuation of the learning environment for our full-time students as well as an enrichment program for part-time and new students.  The curriculum is theme-based with an emphasis on hands-on science and art activities.
Kindergarten through Fourth Grade:  The curriculum involves a combination of academics, art, science, music, cooking, and fieldtrips. The hours are 8:30 AM – 12:00 PM and on Friday, fieldtrip days, 8:30 AM – 3:00 PM.  New students are required to attend the summer session.
Lea's Christian School Info
A non-profit corporation
#94-2499586
Founded in 1978
Address:
17200 Via Magdalena
San Lorenzo, CA 94580
Preschool: (510) 785-0334
Kindergarten – Fourth: (510) 785-2477
FAX:  (510) 785-3058
Preschool inquiries: mrsstump@leaschristianschool.org
K-4 inquires: mrsbland@leaschristianschool.org
Lea's Christian School is located in San Lorenzo, California.  San Lorenzo is near the geographic center of the Silicon Valley.  With easy access to the 880 freeway and Hesperian Boulevard, it makes for a convenient pick up and drop off of students.